If It's Tuesday, It's Rotary...
We all need to make attending Rotary each Tuesday a priority and there is so much to gain if we do. Fellowship and food start at 11:45 am followed by great programs. Where else can you meet with such a large gathering of community leaders on a weekly basis, enjoy good food and learn about what's happening in our Club and our community? We are working to make every Tuesday informative, timely and fun. Your presence is important. You get the most from Rotary and Rotary does its best when we work as a team. So, let's make this one of our New Years' Resolutions - "If It's Tuesday, It's Rotary."
Celebrating Mardi Gras at Rotary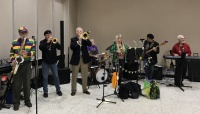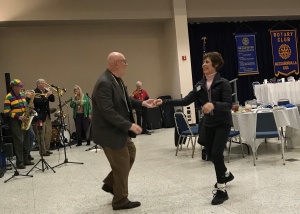 Laissez les bons temps rouler
Service Above Self
It is time once again for nominations for our Annual Rotary Service Above Self Award. On May 21st, we will honor this person selected for going above and beyond for our community. Nominations are now open. You can find a form by clicking on the "Documents" tab at the top of this page.