James Carville to speak at Rotary on
Tuesday, November 7, 2017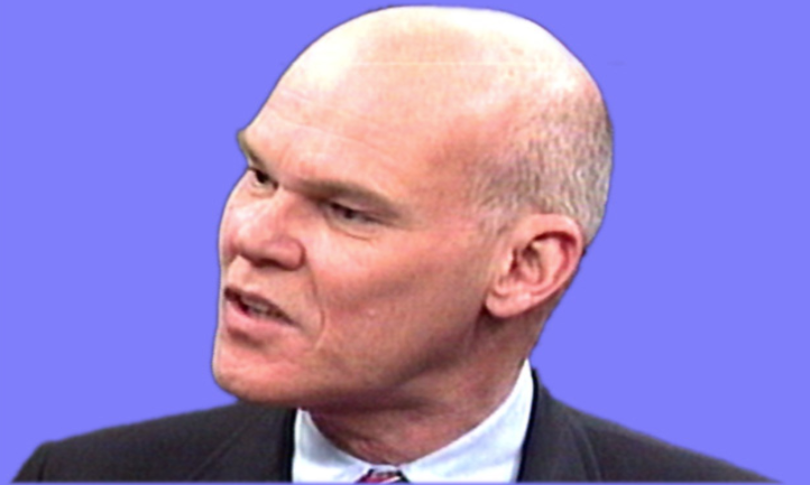 On Tuesday, November 7, 2017 nationally known political commentator and media personality, James Carville will address our Club. Carville's address to the Rotary Club will focus on William Tecumseh Sherman, the first president of LSU, as well as other topics of interest. This is another of our 100th Anniversary Programs and we expect a large attendance.
Carville gained national attention for his work as senior political advisor on the successful presidential campaign of then Arkansas governor, Bill Clinton. After his work with the Clinton campaign he turned to international consulting and ran campaigns in more than 23 countries. Most recently, Carville announced that he will join the faculty of LSU's Manship School of Mass Communication after nine years of teaching at Tulane University. Carville is a Louisiana native who is an LSU and LSU Law Center graduate and is passionate about his alma mater.
Only Rotarians and guests of Rotarians will attend. We are not opening this program to the general public.
To properly plan, we MUST KNOW IN ADVANCE if you plan to attend and how many guests you will invite. The meal cost for each guest is $20 and will be billed to your next Rotary invoice unless you specifically cancel by October 31st.
This program is a real coup for our Club. Please send your RSVP (whether or not you will attend and how many guests you will be bringing with you) as soon as possible to judy@judymusic.com.
Many thanks to Rotarians Jacques Roy and Mike Tudor and Lamar White for making this program possible.
Exciting Meetings in October
October 17 - Jeff Goldman, TV producer and correspondent will share his experiences covering wars in the Middle East and working with 6 different US Presidents who attempted to broker peace in Israel and the region. Thanks to Brad Kirzner for securing this program for us.
October 24 - Jessica Oliver and Blaine Grimes will tell us about Louisiana Jumpstart. Thanks to Jennifer O'Sullivan for securing this program.
October 31 - Special 100th Anniversary Program selected by Graham Kramer will feature former Central Louisiana resident, Jim Montgomery now the President and CEO of Touro Infirmary in New Orleans who will speak about his experiences being in New Orleans and running a hospital during and after Hurricane Katrina.
Club Facebook Page

For all of the latest news on our Club, be sure to check out our Club Facebook Page at:
https://www.facebook.com/rotaryalexandria/
This is where you can find the latest information about what is happening in our Club and information about upcoming meetings and programs. Many thanks to Jennifer Nichols for daily maintaining and updating this page for our members. If you are on Facebook, please join our Rotary Club page and don't forget to comment and like. Spread the word about our great Club through social media.